Friends many times we see that our pen drive or sd card will stop working or showing an error while we use this on our computer or any another device. Don't worry we have solutions for you to repair your corrupted pen drive or SD card easily with these simple steps. So just follow given below steps to repair your pen drive or sd card easily.
METHOD-I
Repair corrupted SD card or Pen Drive using your Windows Explorer
Friends just connect your Pen drive or sd card which you want to repair. And This method is a commonly used method to repair a pen drive or SD card connected your computer.
First of all, you Open My Computer or This PC and Select your corrupted drive and Right-click.
Now just Click Format in the drop-down menu & Click Restore Device Defaults in the popup window.
Click Start to begin the format process.
Click Ok that's it friends now you can use your drive easily.
METHOD-II
Repair corrupted Pen Drive or SD card using CMD
In this process, we use CMD to repair our Pen drive or SD card.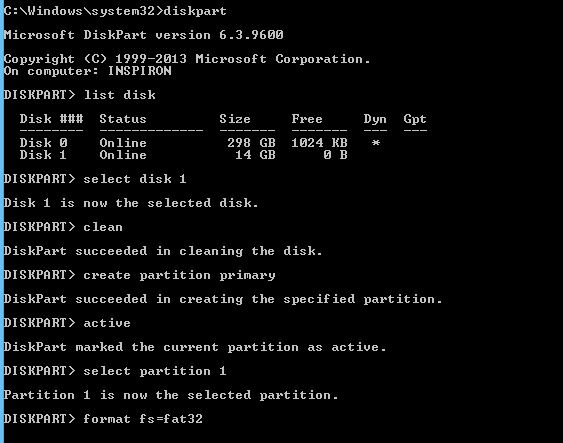 Connect the corrupted pen drive or SD card and search for CMD to your computer.
Then right click on CMD and select Command Prompt (Admin). A CMD window will open.
Now Type diskpart and press Enter. then type list disk and press Enter. A list of all the storage devices connected to your computer will be displayed.
Type select disk <the number of your disk> and press Enter. (Example: select disk 1).
Type clean and press Enter. (This will erase your data from the Disk make sure you select your desired disk)
Type create partition primary and press Enter. Now Type active. then Type select partition 1.
Type format fs=fat32 and press Enter. The format process will finish in a few minutes. You can write NTFS instead of fat32 if you want to carry files larger than 4 gigabytes. Don't close the CMD until the work is finished.
that's it friends now enjoy.
METHOD-III
By Reinstalling the drivers:-
Many times we can repair just by reinstalling the driver of sd card or pen drive. You can reinstall drivers by following these simple steps:
Right, click My Computer/ This PC. Click Manage or Properties.
Now just select Device Manager.
Click on Disk Drives in the list & then Right-click on the name of your pen drive or SD card now click Uninstall then Ok.
Now remove/Disconnect your storage media and restart your PC and after the restart then Connect your pen drive again. Your PC will detect it.
That's it now enjoy
Friends if you have any query about this post then simply comment in below comment box we will revert soon as possible.